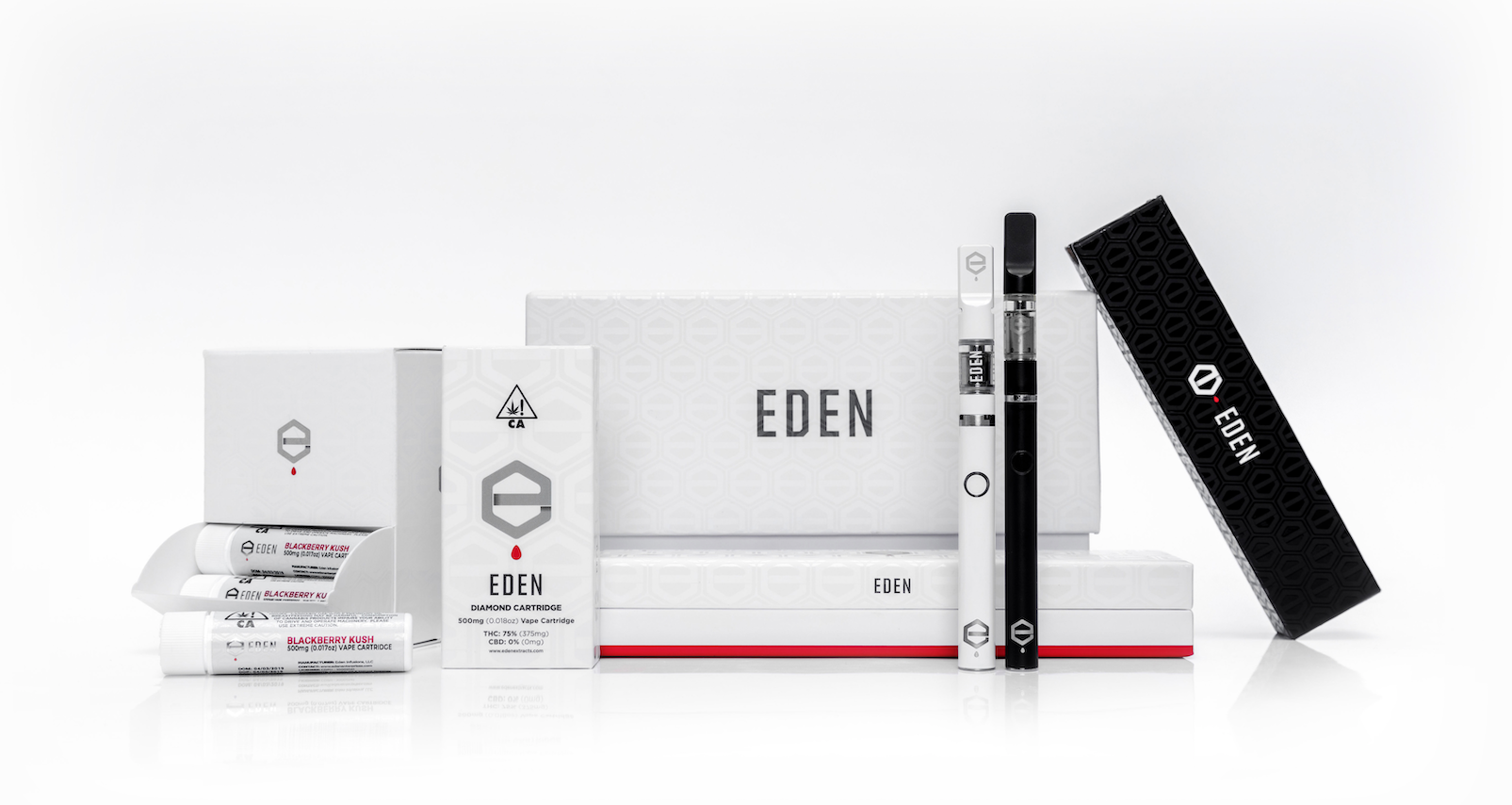 We would like to take this moment to reassure the public, our fans, and our family, that Eden products, specifically, Diamond and Gem vape pen cartridges and Eden Pax Era Pods, are NOT involved or associated with the recent CDC investigations into illnesses related to e-cigarettes.
From the very first vape product we ever produced back in 2012, all the way to the products being produced today, Eden has never and will never use any artificial additives, fillers, or synthetic cutting agents including vitamin E oil, vegetable glycerin, MCT oil, propylene glycol, etc. in any of our vape products. The only ingredients ever found in any Eden vape product will be cannabis oil and terpenes - ingredients you know and trust.
Eden's commitment to quality and to our consumers goes way beyond simply not using artificial additives. Eden was one of the first companies to make the switch from metal coils to ceramic heating elements to avoid any possibilities of heavy metals contamination. In 2012, Eden began lab testing our own products to ensure safety and efficacy for our consumers, 6 years before it was mandated by the state. Today, every single Eden product on the shelves at licensed dispensaries meets, and in many areas exceeds, the stringent state regulatory compliance testing for potency, pesticides, heavy metals, microbiological contamination, and residual solvents. Your trust in us to produce quality products without any artificial ingredients is foundational to how we operate.
Moving Forward. Here are some helpful tips that can ensure your are purchasing products that are safe for consumption:
• Only purchase Eden products from a licensed dispensary
• To see a list of Eden's authorized dispensary partners, please visit our retailers page.
• Read the ingredients list on the packaging which is required by the state
• Feel free to ask for the lab results on any Eden product you have purchased or are looking to purchase by emailing us.
• Eden will continue to track and report updates on this important health issue. Please follow our Instagram for updates.